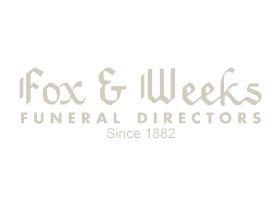 Celebrating the life of
Anne Hancock Hammond
Passed away on July 22, 2018
Services under the direction of:
Fox & Weeks Funeral Directors, Hodgson Chapel
912-352-7200
Graveside Service

10:00am

-

Saturday, July 28, 2018

Greenwich Cemetery
330 Greenwich Road (Map)


Savannah, Georgia 31404



(912) 651-6843

Anne's departure is a great personal loss to Sue and me and our children. She will always be in our hearts. I look forward to the life to come and to reunion with those we have loved, the loveliest and the best, of whom Anne shall be among the very loveliest and the very best. ~Roddy Guerry
—Roderick and Sue Stalvey Guerry, Savannah and Black Mountain, North Carolina,
Anne Hancock Hammond, 78, beloved wife of Pearce W. Hammond, died peacefully with family at her side on Sunday, July 22, 2018. Anne was born in Savannah in 1939 at Telfair Hospital and spent many summers in Bluffton, SC. Above all, she was a lady of the south and daughter of the lowcountry. Anne and Pearce lived in Okatie, SC on the banks of the Chechessee river and were married for more than 21 years.
She is survived by her husband and three step-children, Dale Bowers, Pearce W Hammond Jr., and Delia Zielinski, and four grandchildren, Jessie Bowers, Emily Bowers, Carolyn Hammond, and Margaret Hammond, her mother-in-law Elizabeth M. Hammond, brothers and sisters Jane and Bob Long, Kit and Karen Hammond, and George and Dena Hammond, nephew, Robert Long, and niece, Carolina Fooshee. When Robert and Caroline were younger, she lived with them and was a second mother. Anne was a business woman for over 50 years, including for 15 years as a bookkeeper and accountant at St. Luke's Episcopal Church in Atlanta, GA, and over a decade as the office manager for Savannah Oncology Group. She also was a shrewd investor in real estate. Anne loved spending time with Pearce going crabbing, fishing, and kayaking.
The Graveside Service will be in Greenwich cemetery on Saturday, July 28, 2018 at 10 am, with a reception following the service at The Oglethorpe Club. Anne was a member of Christ Episcopal Church and memorials should be sent to Christ Episcopal Church in Savannah, GA and St. Luke's Episcopal Church in Atlanta, GA.

SHARE YOUR CONDOLENCES

GUEST BOOK

Candle tribute lit by Carol Stevenson — New York
Anne's departure is a great personal loss to Sue and me and our children. She will always be in our hearts. I look forward to the life to come and to reunion with those we have loved, the loveliest and the best, of whom Anne shall be among the very loveliest and the very best. ~Roddy Guerry
—Roderick and Sue Stalvey Guerry, Savannah and Black Mountain, North Carolina,