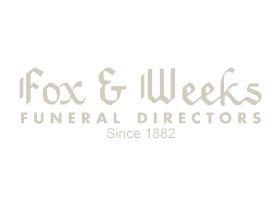 Celebrating the life of
Aleesha D. Briggs
May 18, 1956 - July 17, 2019
Services under the direction of:
Fox & Weeks Funeral Directors, Hodgson Chapel
912-352-7200
Memorial Service

6:00pm

-

Saturday, July 20, 2019

Family residence
105 Live Oak Way (Map)


Savannah , GA 31419




I am so sorry to hear about the passing of Aleesha. May the God of all comfort be with her loved ones during this time. He provides us with strength to keep going no matter what trial we may be facing. Your family will be in my prayers.
—Della, ,
Aleesha Dagmar Luckett Briggs, 63, of Savannah, Georgia, peacefully passed away at 4:25 pm on July 17, 2019 surrounded by her loving family and friends. Aleesha was born on May 18, 1956 in Zanesville, Ohio to the late Edmund Richard "Dick" Luckett and Ruth Harvey Luckett. Aleesha loved the beach, traveling, and shopping. Supporting her kids and grandkids were her main priority. Aleesha was a "mother" to those who came into her life through her children and while she was a daycare provider for many years. Aleesha retired from Sam's Club in 2018 where she met lifelong friends. Aleesha was a kindhearted person who was loved by many hearts. She was blessed to have many friends. If you were a friend to Aleesha, you were family.
Aleesha is survived by the father of her children, Alan Briggs; her daughter Rhianna (Montez) Brown and grandchildren Mackenzie, Jamaal, Jaxson, and Maleeha; her son, Jesse Luckett and grandson Landon Rupe; her daughter Alana (Jimmy) Brown and grandchildren Leandra, Gianna, Nova, and Bella Ruth; her special niece Shanna Luckett Davis and great nieces and nephews Jada, Makayla, Todderick, Jalen, and Amiya; and several nieces, nephews and cousins. She is also survived by her "sister" friends Nancy Johnson Sheridan and Jay Abella Moore; brother, Nathan (Brenda) Wahl; sister-in-law, Janice Wahl; brother, Robert (Patty) Wahl; brother, Tony Luckett; sister-in-law, Brenda Luckett; brother, Joe Luckett; and sister, Mindy (Jamie) Wisecarver. She was preceded in death by her parents and brothers Richard "Dickey" Luckett and Sheldon Wahl.
A memorial service will be held in Savannah, Georgia on Saturday, July 20, 2019 at 6pm at the family home. A second memorial service will be held in Roseville, Ohio on July 27, 2019 at 11am at St. Paul's Lutheran Church with Pastor Marc Caton officiating. A Celebration of Life will follow the memorial service at the Roseville American Legion Post #71 at 5pm.

SHARE YOUR CONDOLENCES

GUEST BOOK