Fox & Weeks sponsors Scottish Rite fundraiser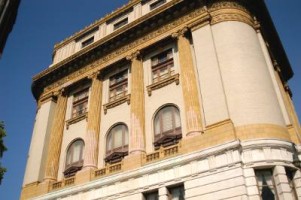 Fox & Weeks is proud to have been able to contribute to the ongoing mission of Scottish Rite Masonry in Savannah by donating the printing of tickets for the organization's annual spaghetti diner fundraiser coming up at the end of January.
Each year, hundreds of people purchase spaghetti dinners to show their support for the Scottish Rite Masonry in Savannah. Savannah has a long and rich Scottish Rite history, beginning as early as 1790. Scottish Rite of Freemasonry is commonly known as the Scottish Rite, and it is one of several appendant groups of the worldwide fraternity known as Freemasonry.
The Scottish Rite in Georgia supports three primary public charitable activities: Childhood Learning  Disability Centers including the RiteCare Center at Armstrong State University, post-secondary scholarships and the Scottish Rite Children's Hospital. The Scottish Rite focuses its outreach primarily on children's charities in order to help develop healthy, intelligent, responsible adults who will lead this state and country in the future.
Go to www.savannahscottishrite.org to learn more about Scottish Rite in Savannah.